Greece Honeymoon
WOW. I have not posted in over a month! Apologies for being MIA. I was busy getting married and away on my honeymoon <3
The wedding was absolutely AMAZING. Everyone tells you "it's going to be the best day of your life" and I always wondered if that was reallllly true, or if it was just a really special day. Well they were right. It was the most emotional, exciting, and best day of my life for so many reasons. Even just typing this is making me emotional just thinking about it. I will make sure to do a full wedding post once I get back more pictures from the photographer. In the meantime, here is one of my favorites...
Moving right along (we literally left the next day) for the honeymoon. Greece was EPIC. Yes I'm using the word epic because it was. The food was amazing, the beaches were beautiful (crystal clear water that you could see if your toe nail polish was chipping through) and nice people. To me, those are the 3 most important things when evaluating my travels. Honeymoon or not Greece would still be my favorite place, but I'm sure the added perk of getting special treatment at every hotel contributed to how special it was...champagne, rose pedals on the bed, fruit platters, wine, chocolate, flowers. For all honeymooners, make sure to tell them before and remind them when you check-in. We were very impressed with the welcome treats and also the free drinks or desserts at the hotel restaurants that they sent over to acknowledge it.
Wellness on Vacation
Food: in general, I like to take a break on vacations from my normal eating habits and just go with the flow. Especially when traveling Internationally I think it's so important to try all the foods and immerse yourself into their culture...you never know when you'll be back! For food...we ate everything. No limitations. All of our hotels had massive breakfast buffets with amazing food (+ amazing views!) so we would eat a LOT in the mornings. Most days we ate so much at breakfast that it was enough to hold us over until an early dinner (maybe with some light snacks in between). I also ate my food intolerances on this trip (eggs, sesame and tuna). My stomach was on and off the whole trip just from eating so many things that I normally don't eat so it's hard to tell whether I had a reaction to bringing these foods back in, but for the most part I felt pretty good and didn't have any noticeable reactions to those foods specifically. Side note - I've been continuing to eat eggs since my return back home :) Another thing about eggs - they were unreal in Greece...orange yolk status, see below. The feta came in all different shapes and sizes and all were out of this world...salty, fresh, creamy, delish. The process of ordering fresh fish was pretty cool...some restaurants would literally bring you in the kitchen to show you what fresh fish they caught that day so you can pick one out. The Greek yogurt was extra creamy and they were all about the toppings (fruit, nuts, homemade jams, real honey). Two of our favorite traditional dishes that we ordered at most meals were the tzatziki and the fava (made with yellow split peas and topped with red onion and capers). We also loved the octopus and squid and tried their famous liquor "Ouzo." I attempted to order rose at the beginning of the trip but didn't like it. The white wine however was delicious. And we treated ourselves to the fancy sugary fruity beach cocktails of course and dessert whenever we wanted it (baklava!).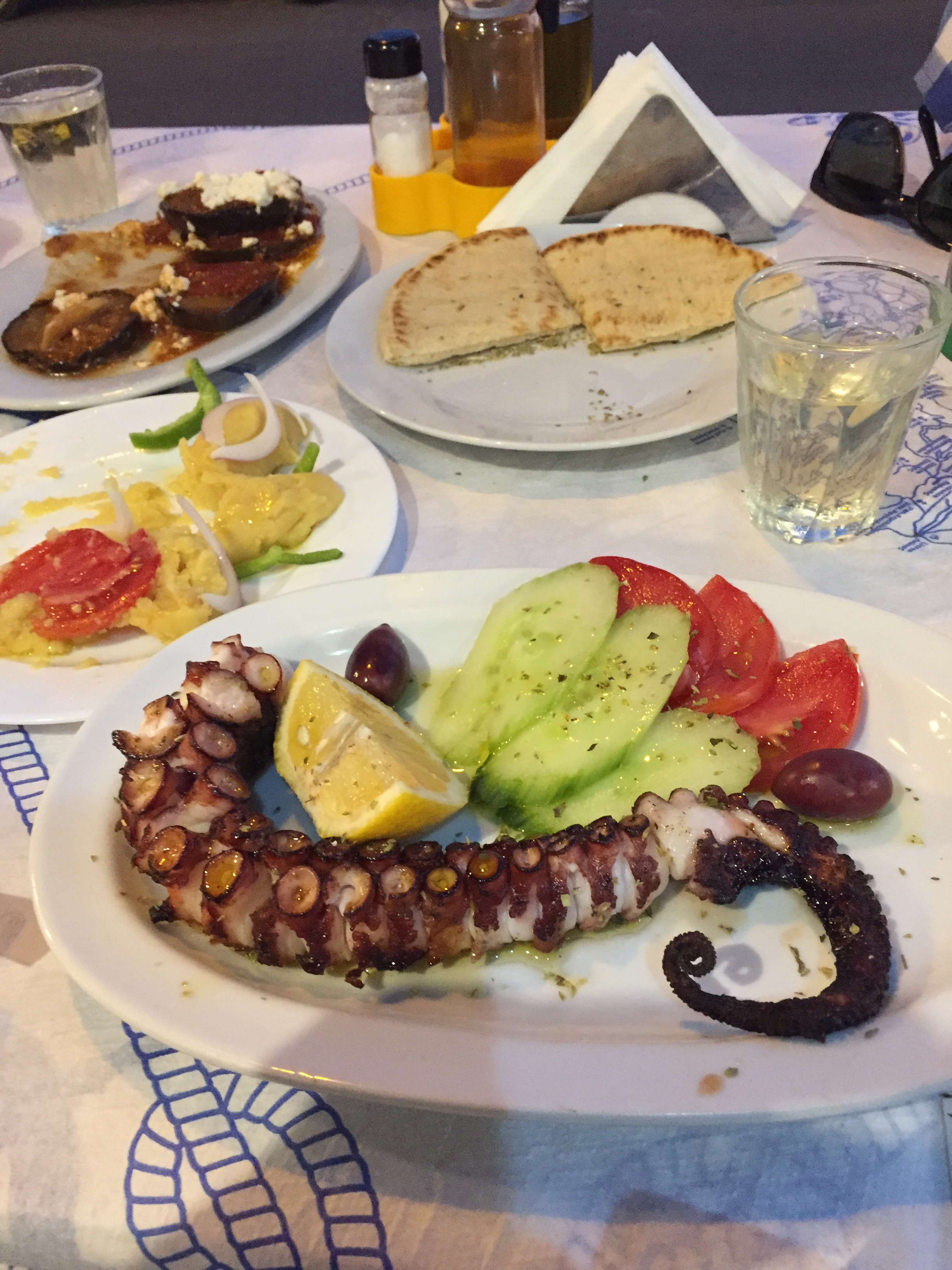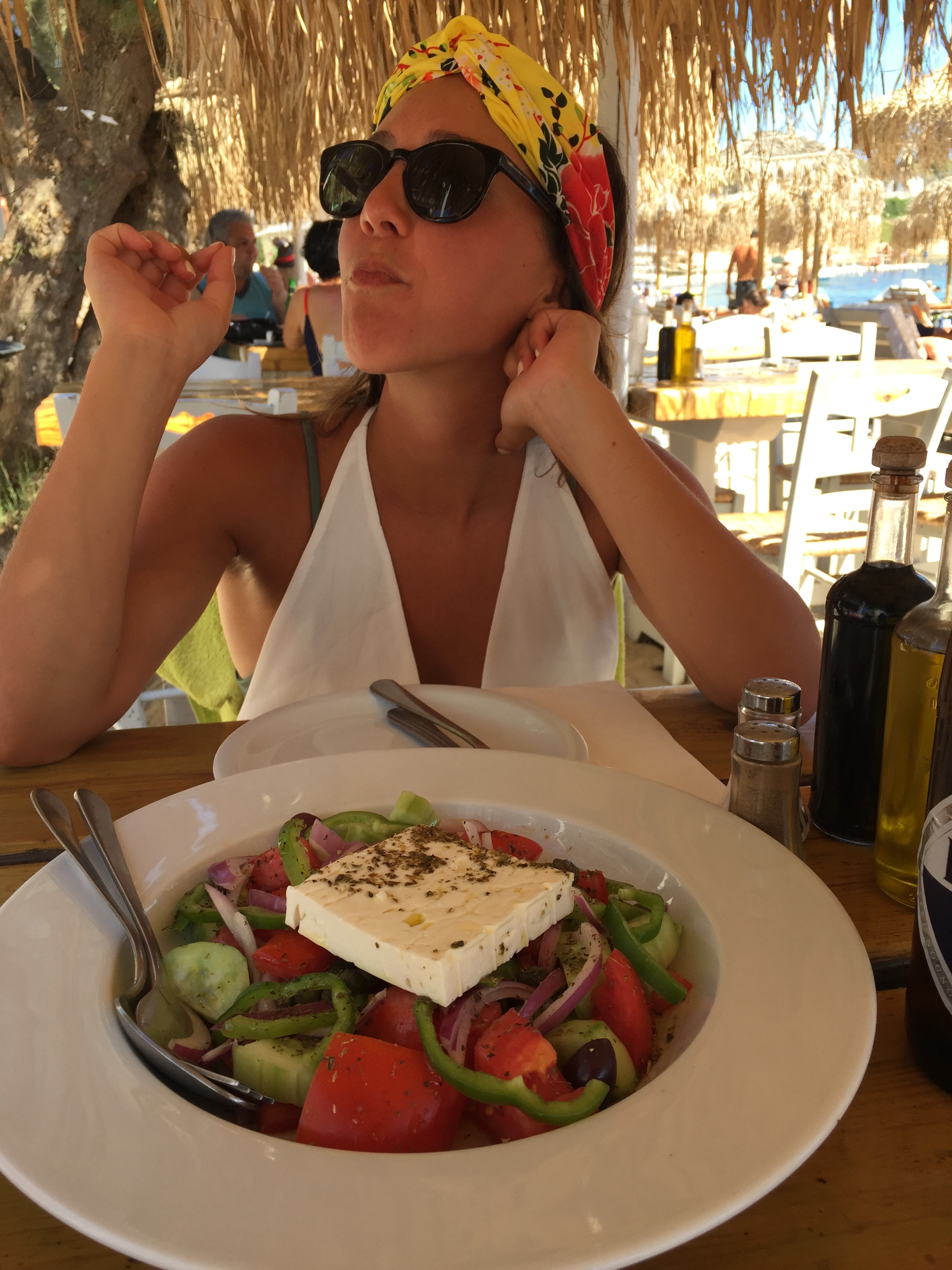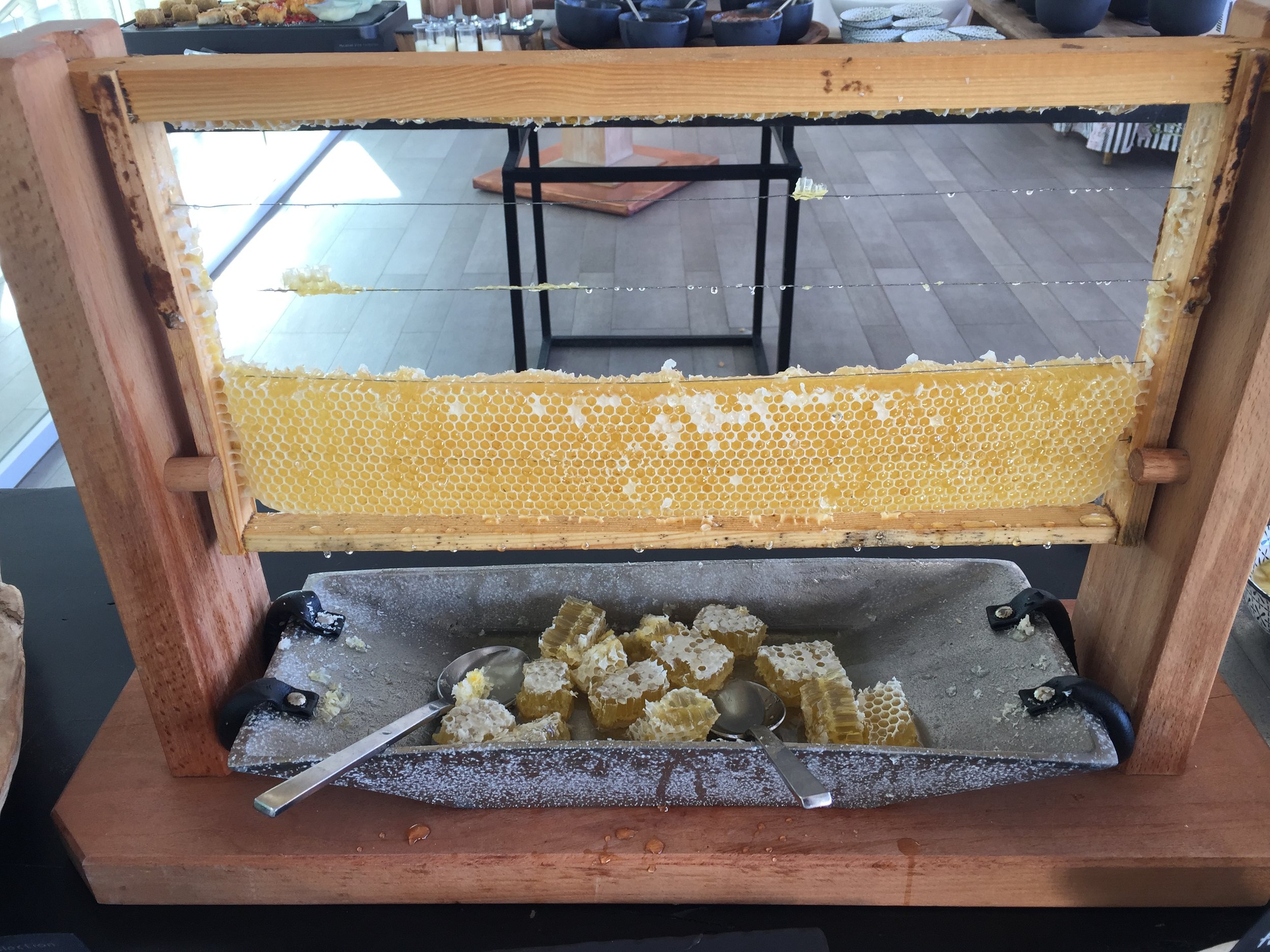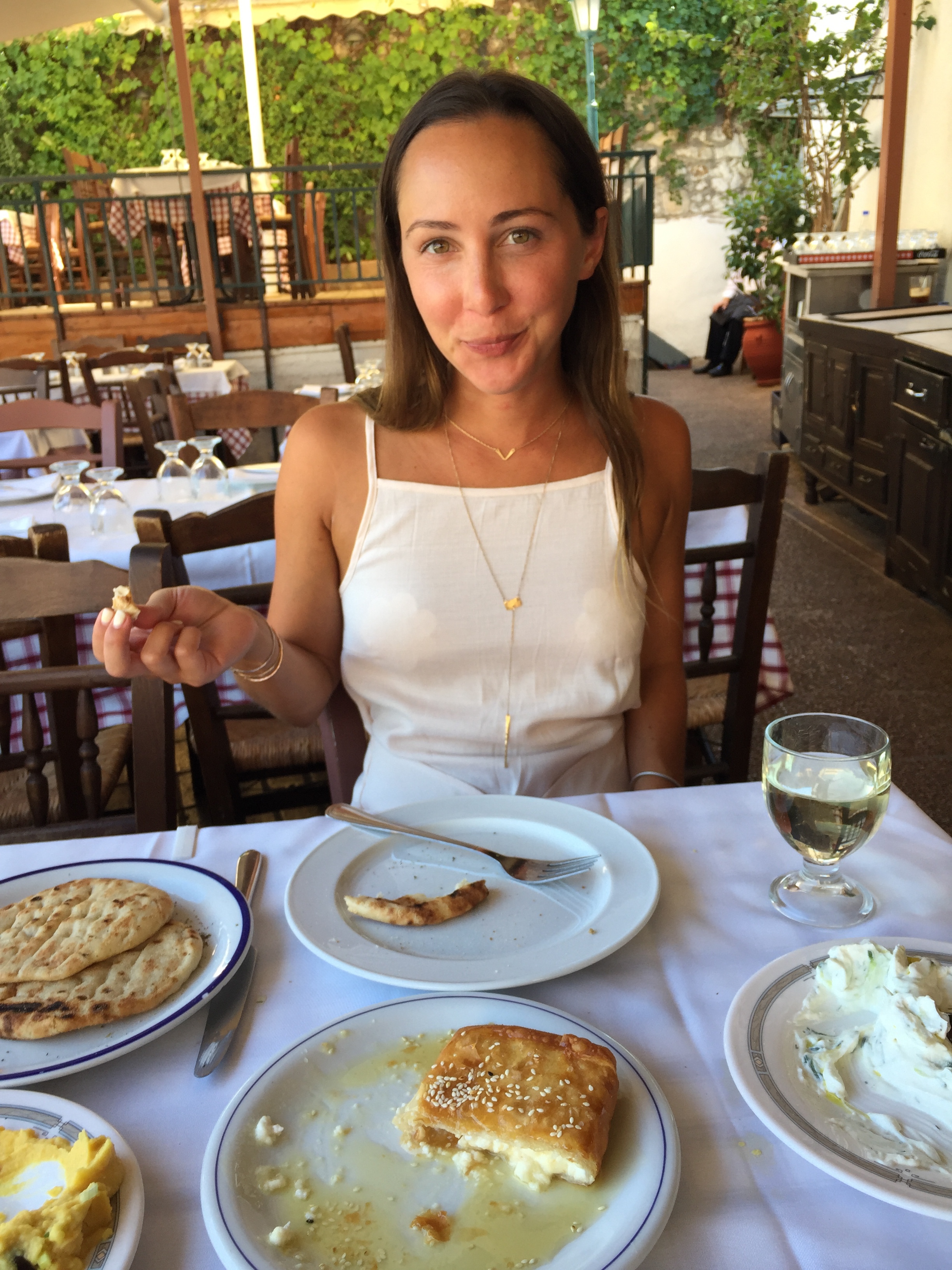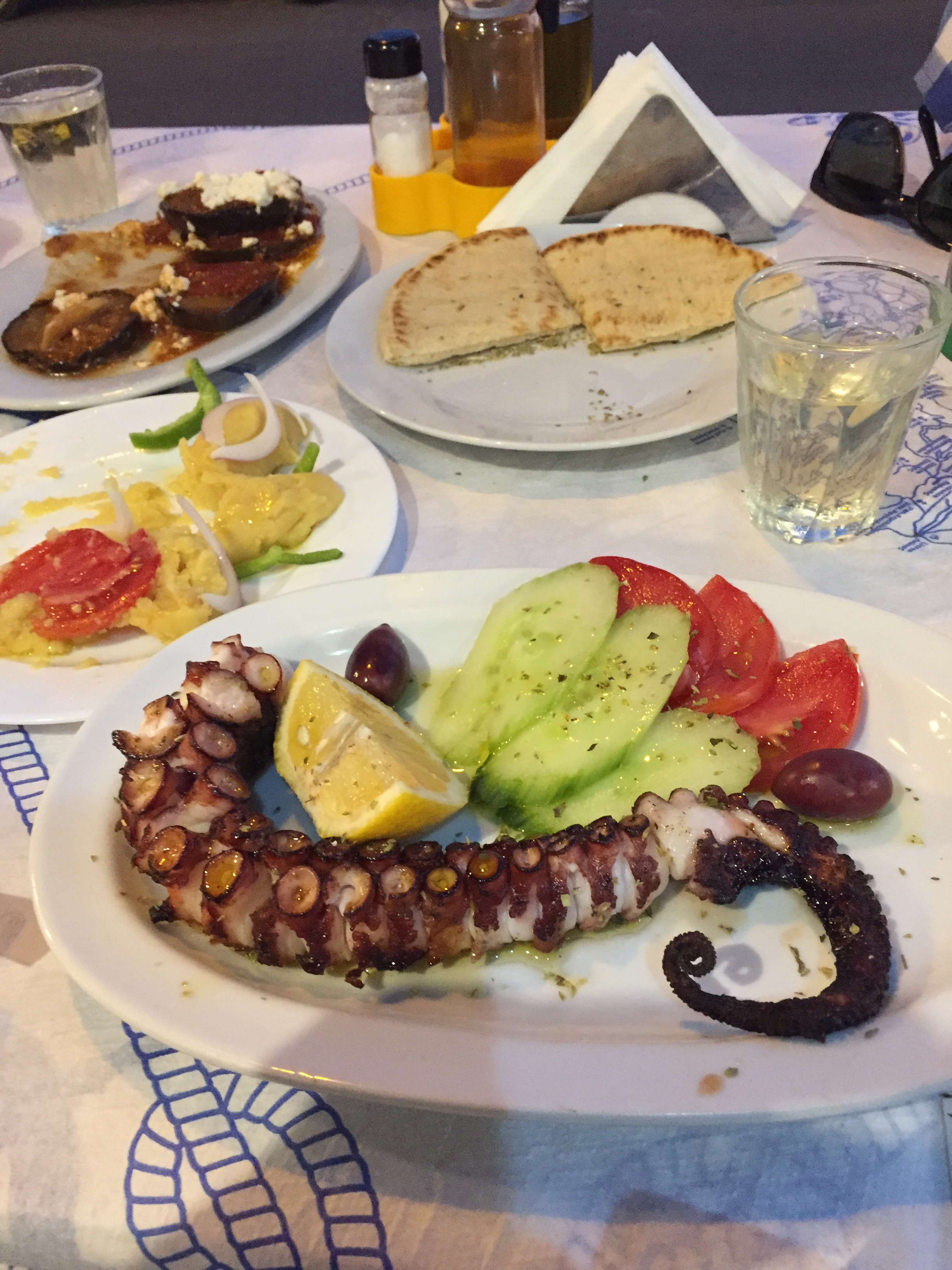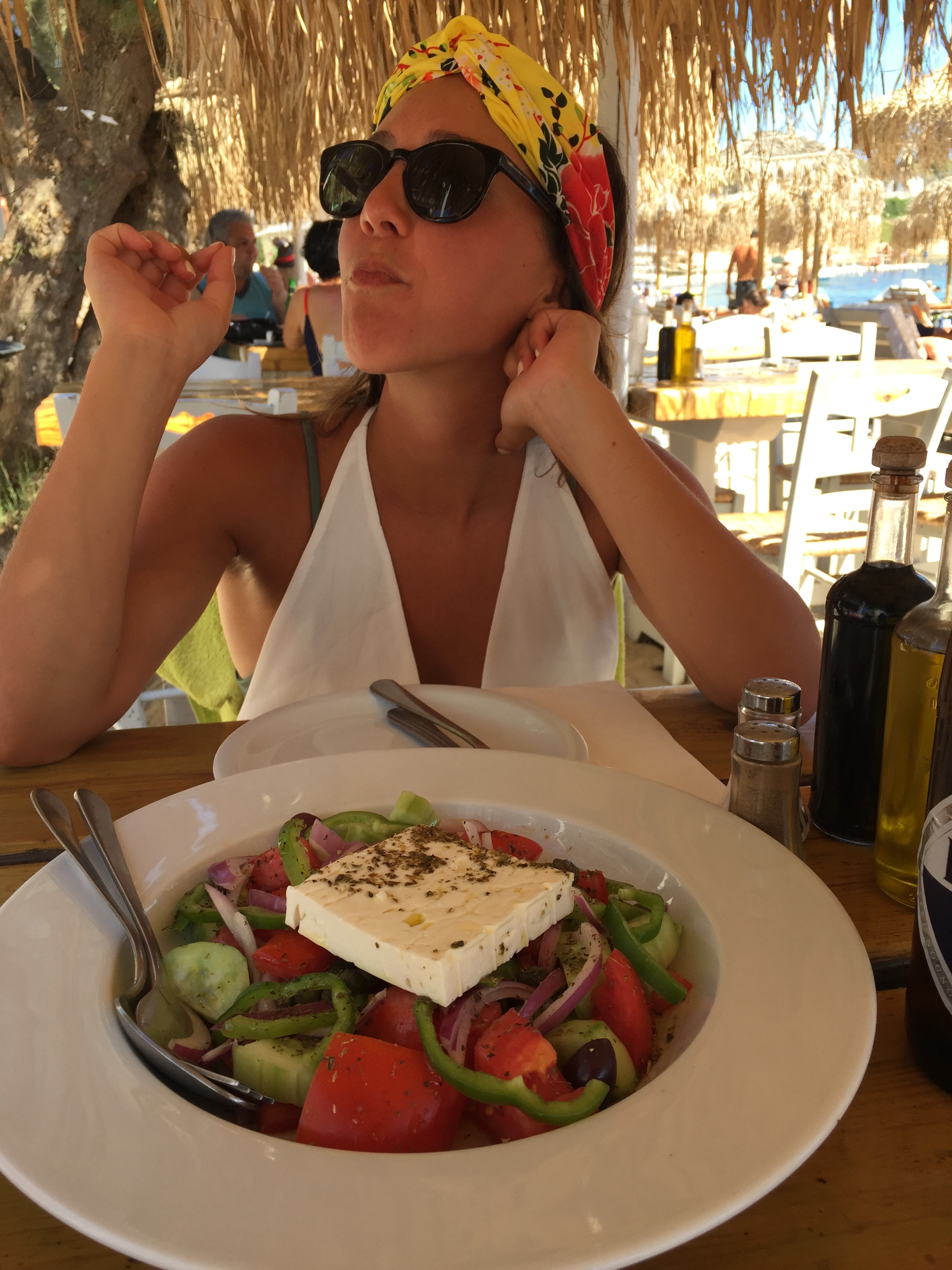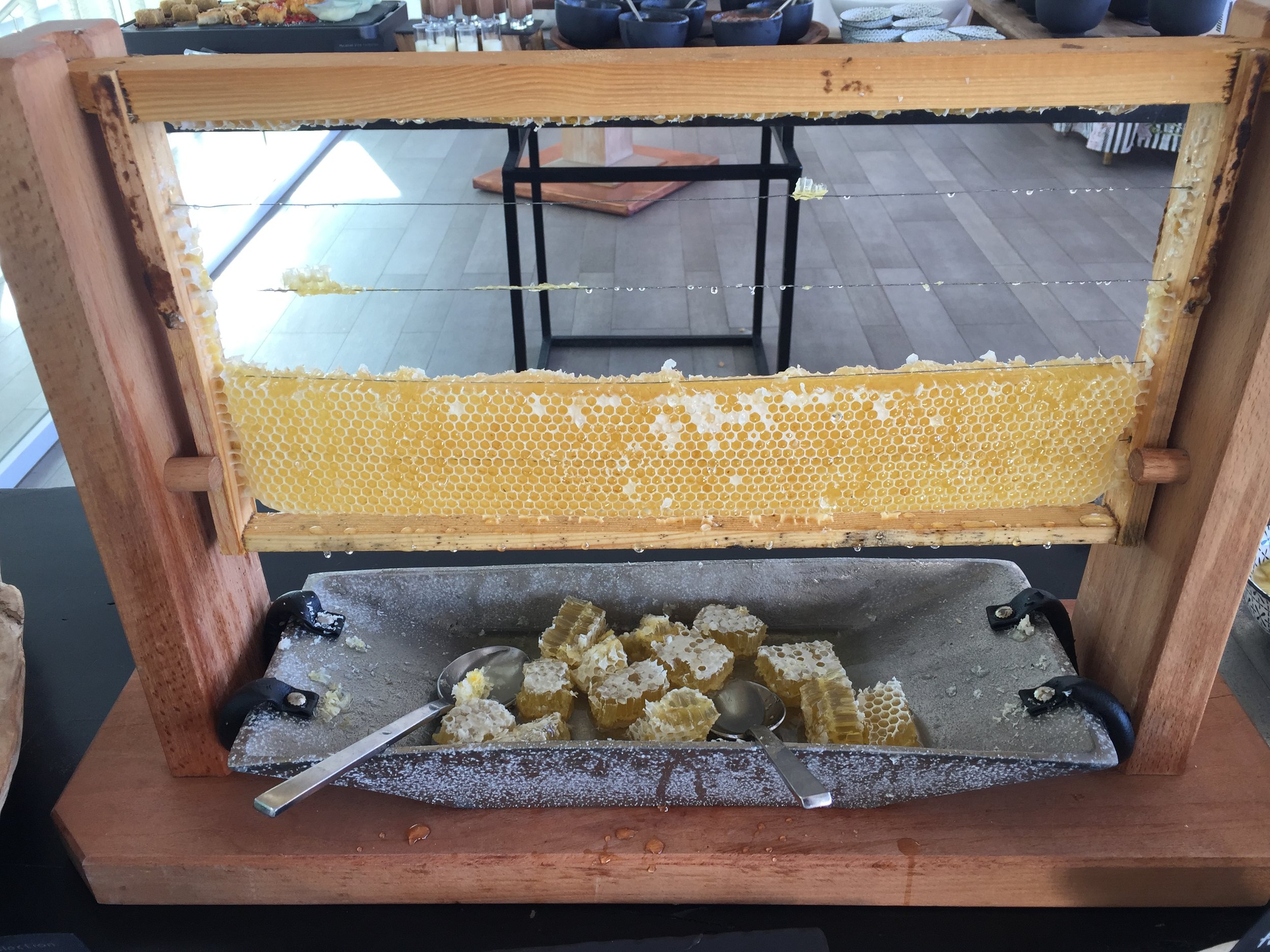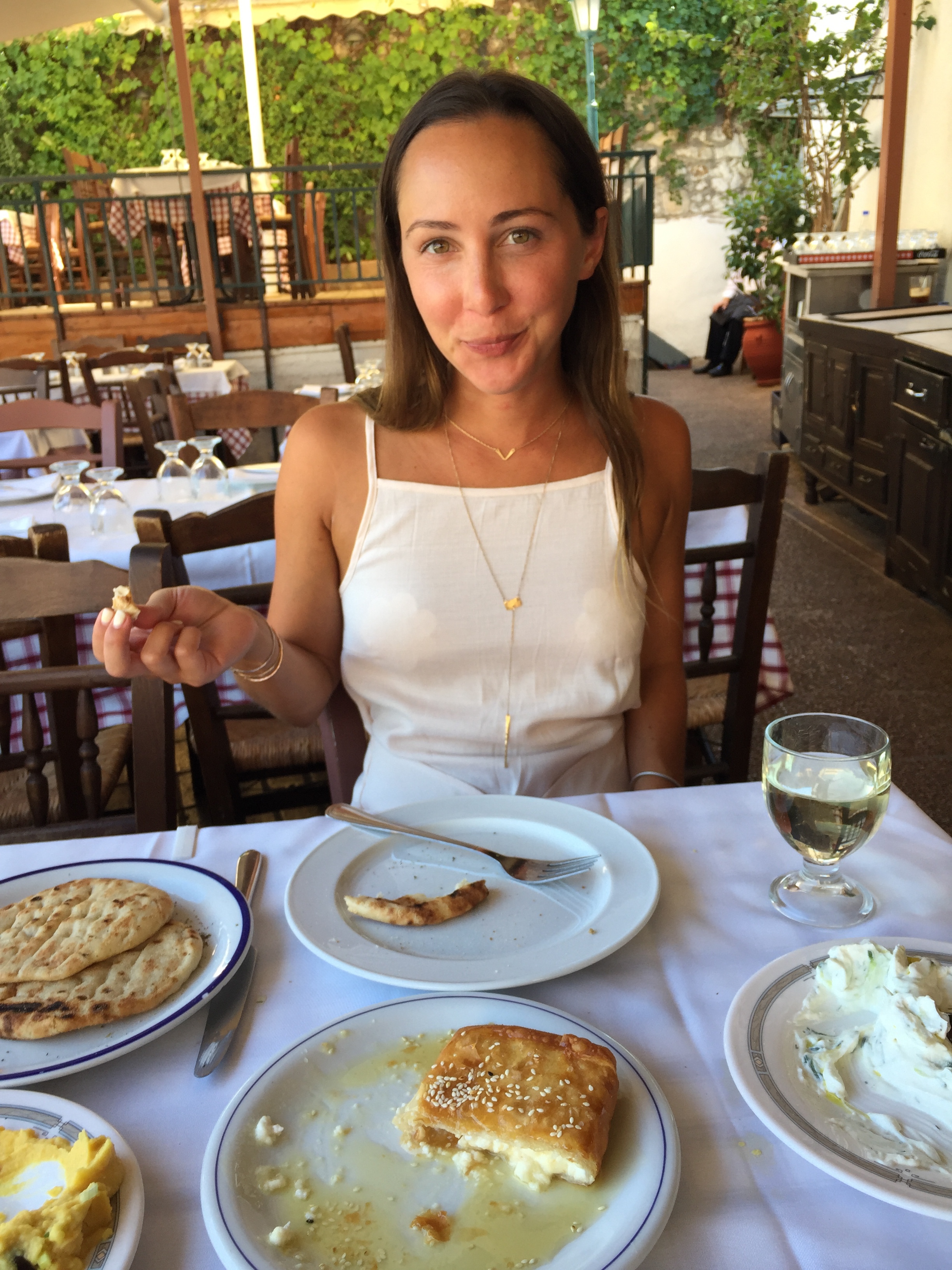 Working Out: I don't like to prioritize workout when traveling. If we don't have a lot of time then I would much rather prefer to do and see things, especially since you walk so much on these kinds of trips which counts as exercise! That said, if we (I say we because Bry and I feel the same about this) don't workout at all, we will feel like $h*t. Our bodies are so used to moving that when we just stop, it weighs on us. We squeezed in a few workouts simply to feel good throughout the day and also to make some room for all the extra food we were eating (and cocktails!). In Santorini we went on one 30 min jog + did some light abs in our hotel room and went on a 2 hour hike along the coast another day. In Naxos we went on two 30 min jogs and in Mykonos we went on one short hike (basically just up to the top of the mountain our hotel was on) and about 10 minutes in the hotel gym.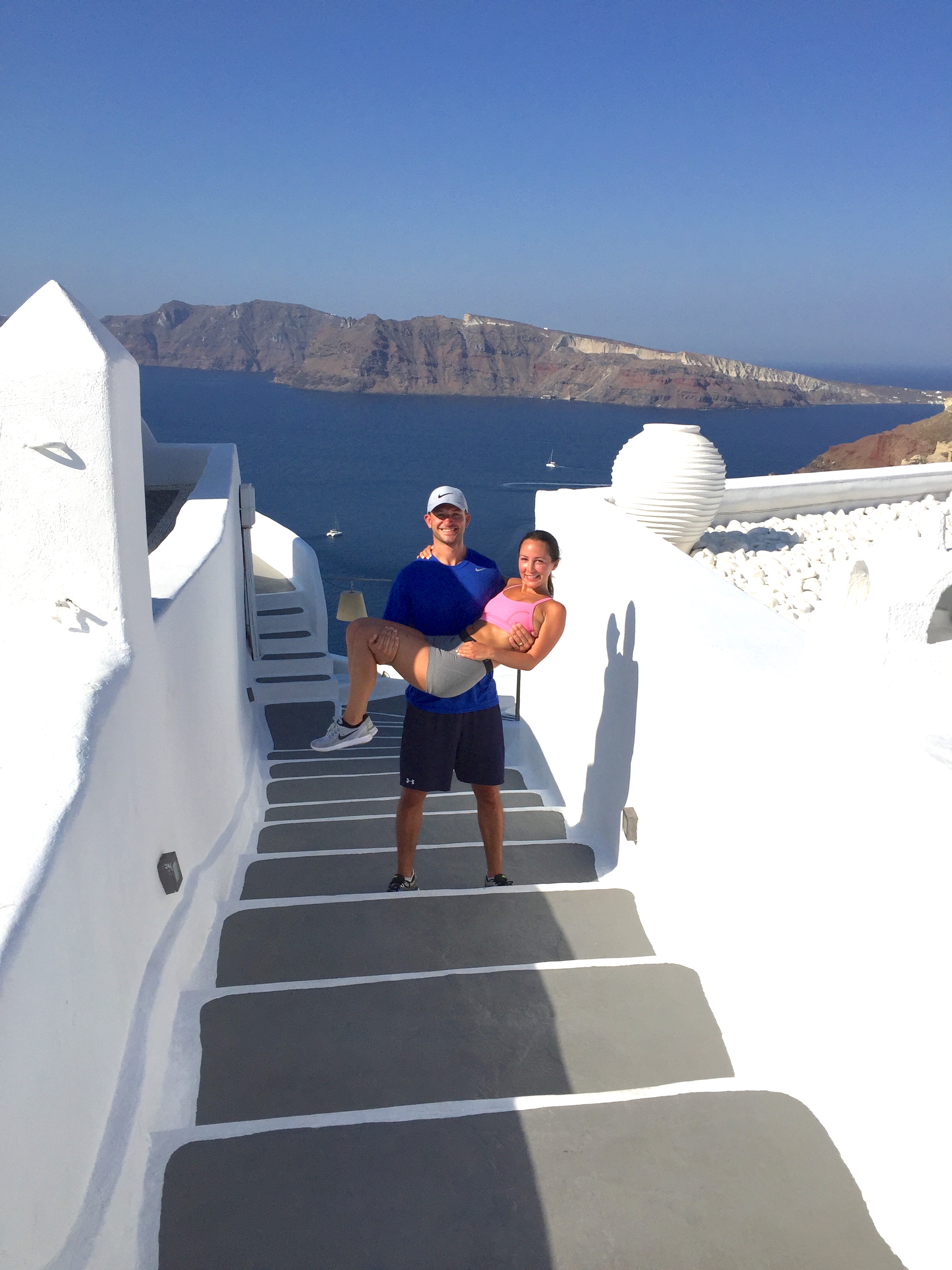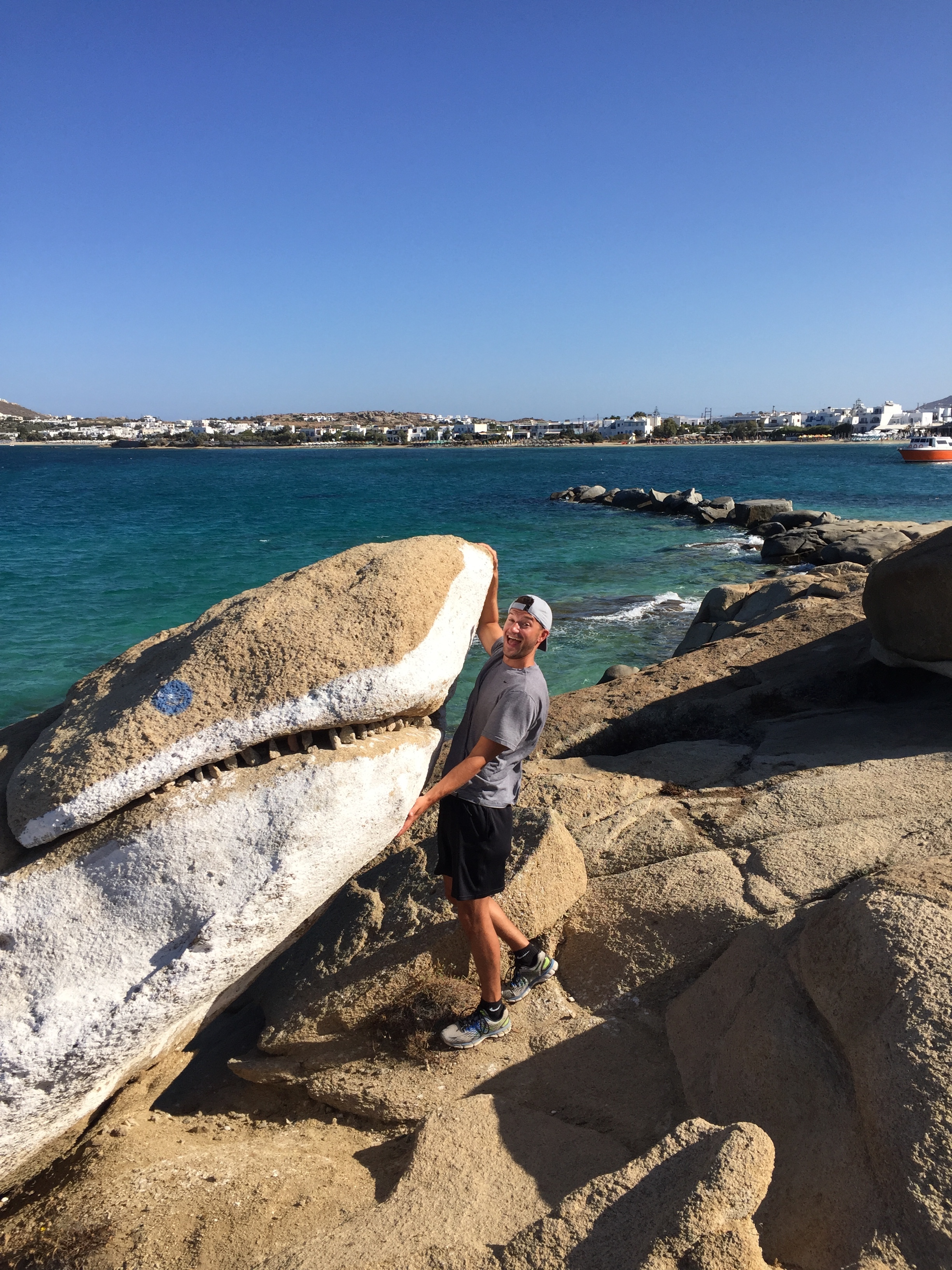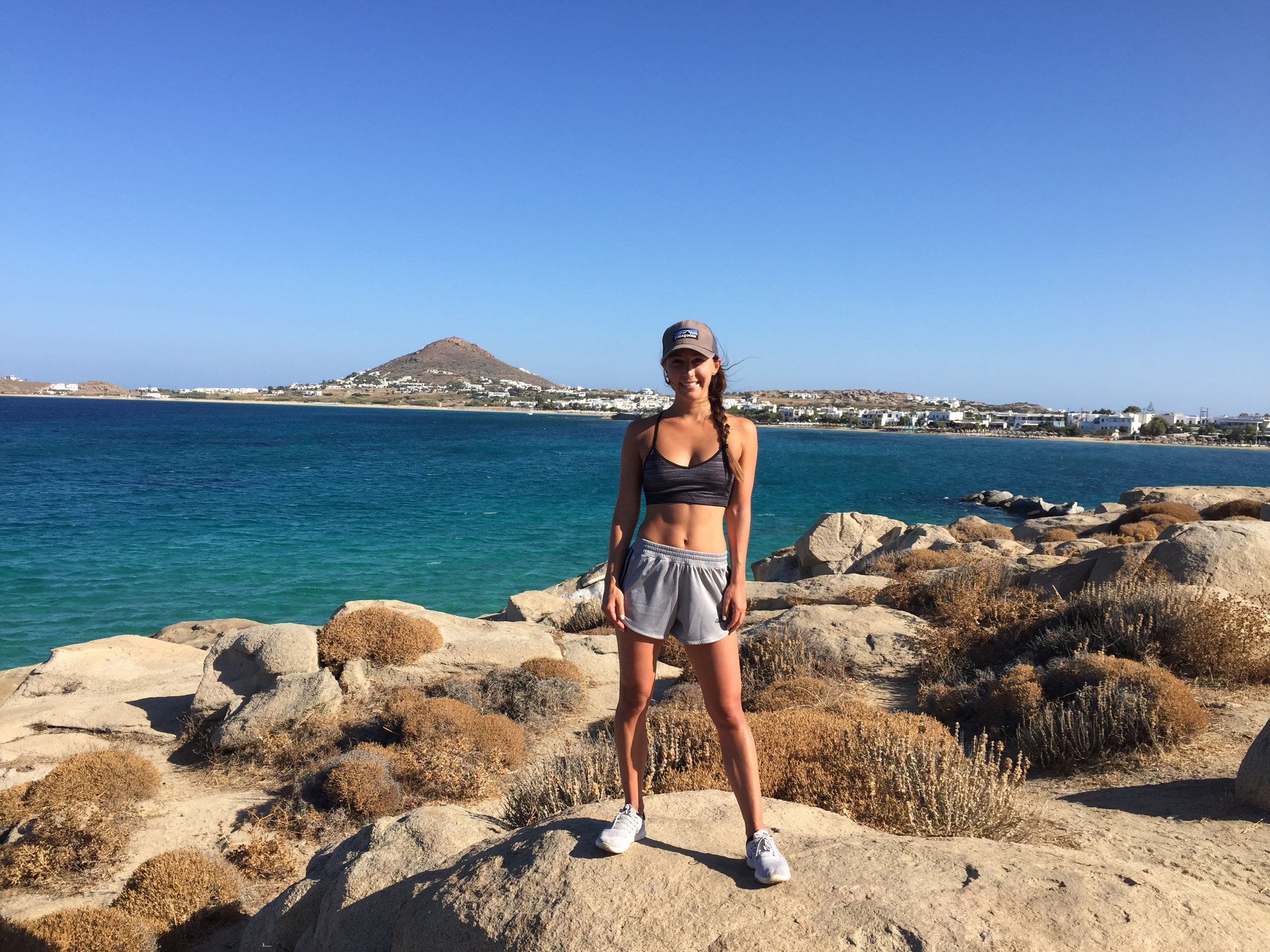 Relaxation: this is what we wanted to do most on this trip (other than eat). We normally RUN around on our vacations (Bryan is a crazy planner and will jam pack our agenda down to the second) but on this trip after all of the wedding craziness we both (thankfully) wanted to relax. We spent a lot of time reading at the beach, sleeping in (only until about 8 or so but that's sleeping in for us), and got massages (I got 2, Bry got 1).
Our Itinerary: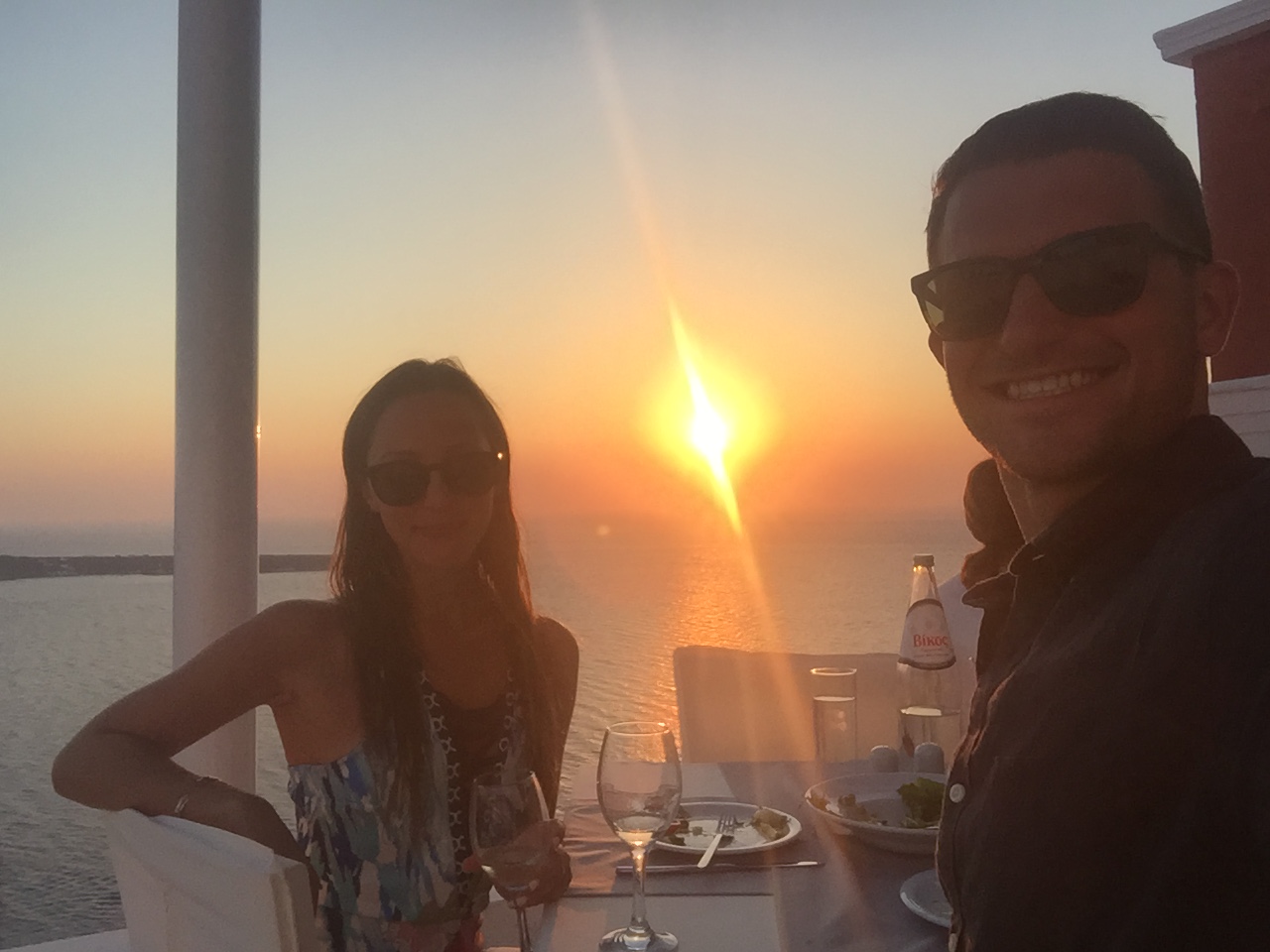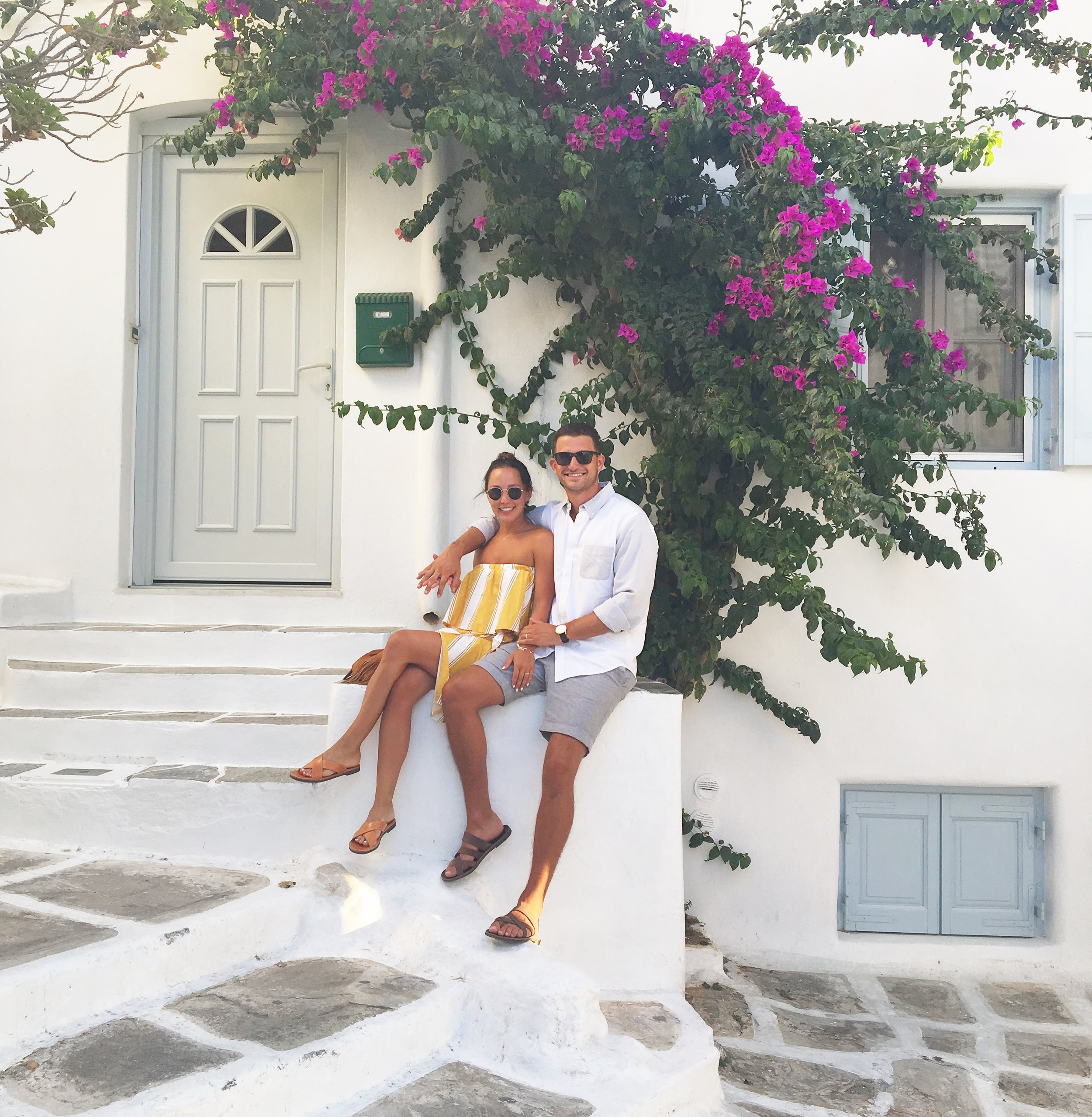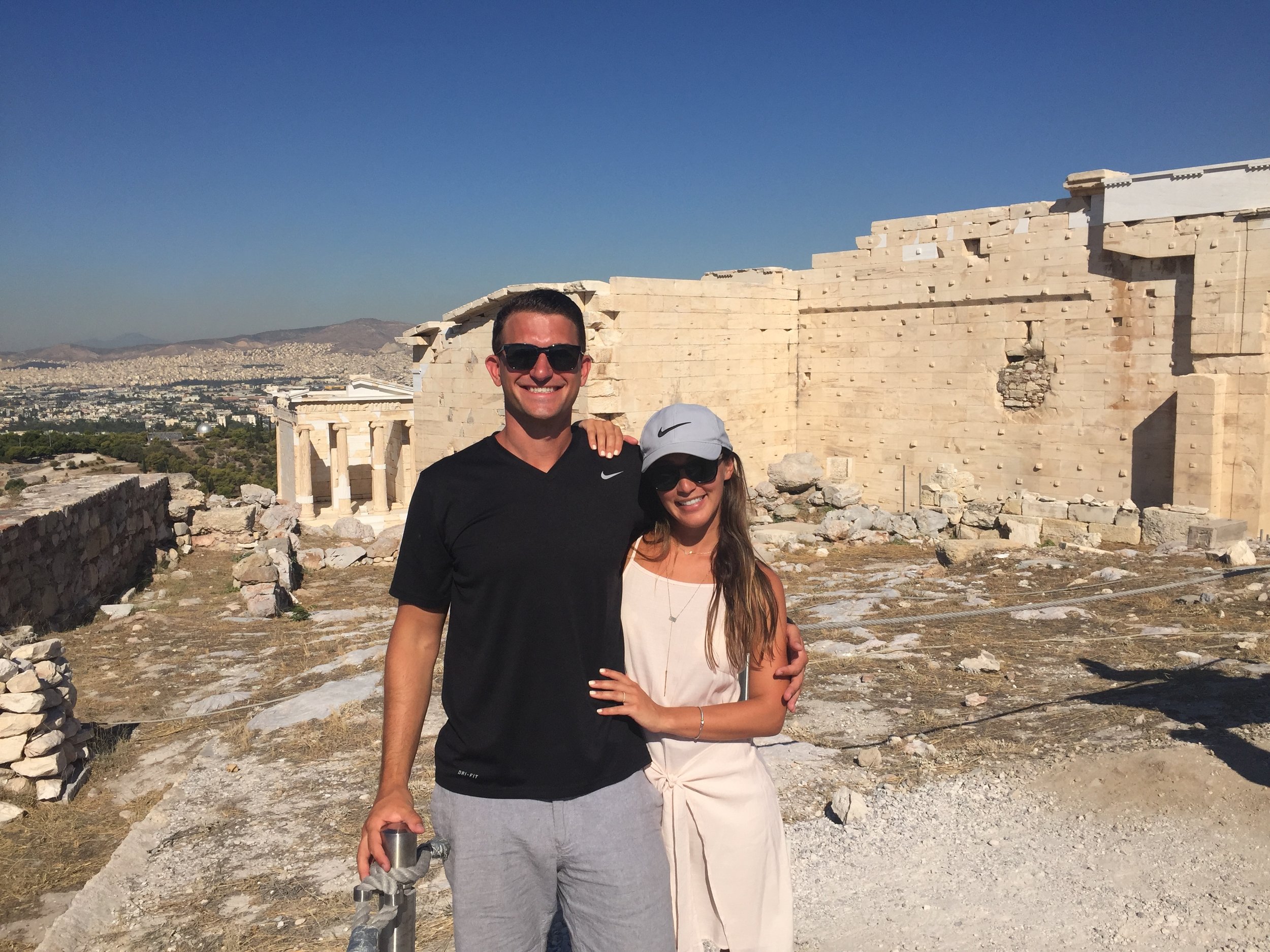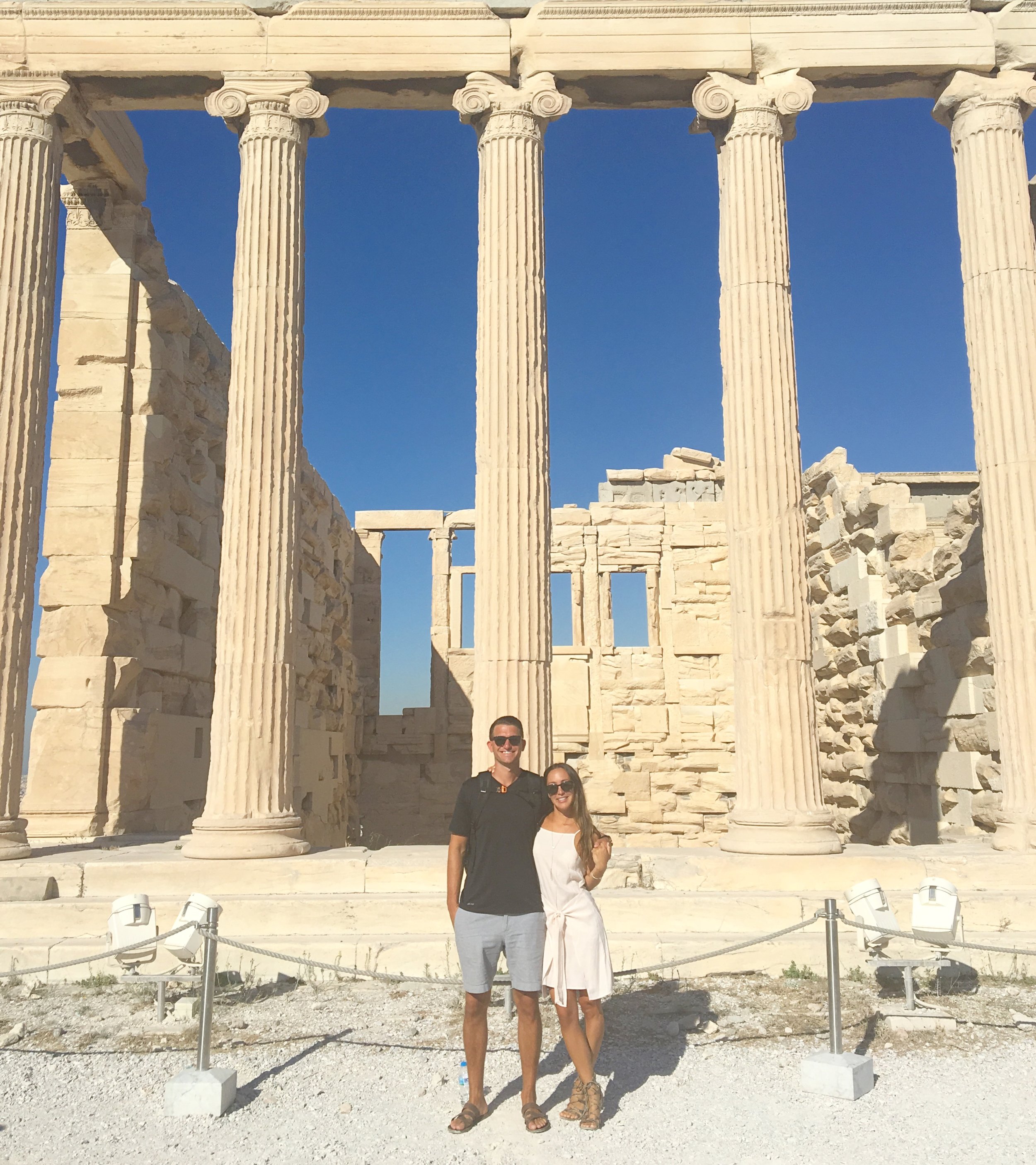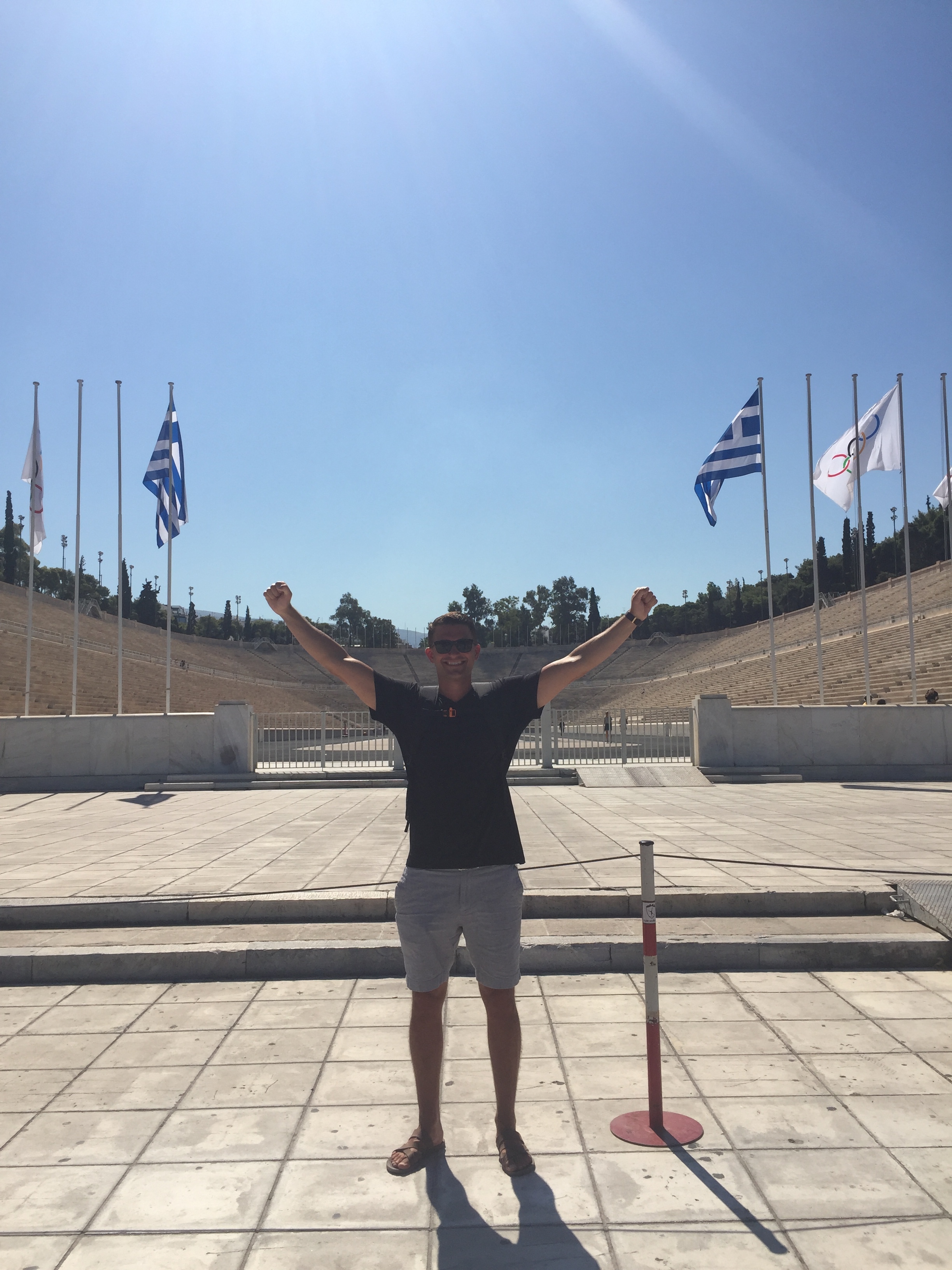 If you're planning a trip to Greece feel free to reach out to me and I can share more details regarding restaurants and other recos! Overall, the trip was AMAZING and I highly recommend it to anyone and everyone especially if you like beaches and Mediterranean food.. Also - go while you're young because it's HARD to walk up and down the cliffs to your hotel room. We were breathless every time.
Thanks to my husband Bryan for doing such an amazing job planning the whole trip.